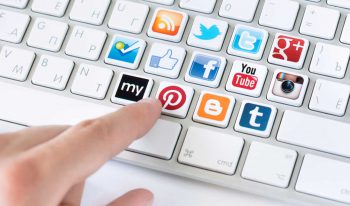 Social Media: the best marketing opportunity ever?
46% of online users depend on social media for purchase decisions. Nearly half of social media users share content. 98% of people 18-24 already use social media. Learn when your posts are most efficient. Different social media networks have more viewers at different times a day. Fifty-eight percent of companies are currently engaged in social networks like Facebook, microblogs like Twitter, and sharing multimedia on platforms such as YouTube.
Benefits:
Better SEO: Have your website be on the first page of the Google search engine.
Better brand exposure: Find new customers through the ever expanding world of social media.
Better engagement: Two-way communication is key to succeed in today's world.
More sales!: Better communication and more exposure leads to more sales.