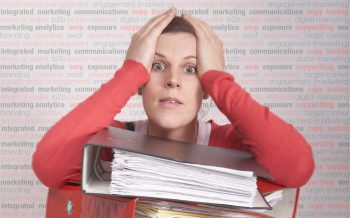 Outside Marketing Expertise Saves Lives
Okay, outside marketing expertise won't save you from drowning in a river, nor will it save you from burning in a fire; but it may save you from the life-shortening amount of stress that may accrue when attempting to market a business on your own.
That being said, things move at a much faster pace today's business world. Where marketing plans used to take months to plan out, they must now be planned within weeks. And, if you try to build your own in-house agency using the employees that you already have, your marketing is likely to suffer, potentially losing you a ton of money.
This is where outside marketing expertise comes into play.
Finding the Right Partner
Take a look at your company. Is the tech you are using up-to-date? Is your creative on par? Is your business in need of a total makeover? After you've targeted your company's needs, you can more properly evaluate and identify the right partner. In general, you need to find someone who can:
Bring your business up to speed with current practices. The digital marketing world is ever changing; what is effective right now may not be effective in six months. A good marketing strategist knows all of today's best practices and is always on the lookout for tomorrow's.
Offer creative talent. You may think that coming up with creative on your own may be the best and cheapest way to construct your campaigns; however, the results will most likely end up subpar. If you really want to step up your creative game, partnering with an outside agency is the way to go. Any good agency has a team of design experts who can offer you the best creative suited to your specific needs.
Contribute technical expertise. Today's world is ruled by acronyms: SERP, SEO, CRO, JK, LOL… The list is endless. Outside help can help you to understand and utilize all of the current digital, content and social management techniques, allowing you to optimize your marketing strategy.
Objectively help define your messaging. There are so many details that go into managing the ins and outs of your business operations, and it may prove difficult to take a step back and gain a clear understanding of your audience's needs. Who is listening to your message? Is it clear to your audience what solutions your company offers? Why should they trust and engage with your company? An outside agency can provide the key insights you need to properly engage with your audience and assure the best possible position for your company's growth.
Evaluate your current and future standing in today's market. Where does your business stand against your competitors? Where are you going? Where will you be in 6 months? A year from now? An outside agency can help you answer these questions.
The choice to produce your own marketing strategy or hire an outside agency will depend on many things – and every organization has its own needs. In either case, you'll never go wrong if you work with passionate, dedicated and creative people.