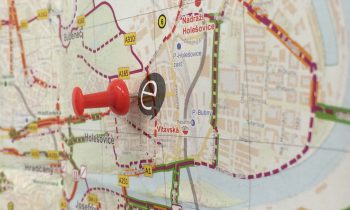 Local Marketing: Building your Business from your Doorstep
In today's modern society, there is huge emphasis put on marketing, with large companies spending huge sums of money incorporating multiple campaigns to attract customers worldwide. However, even on a smaller scale, this is not an option for local businesses. Whether it be due to financial restraints, or simply not being able to attract customers who live further away, these types of businesses must look for marketing solutions elsewhere. Well look no further than 'local marketing', a highly affordable range of resolutions that should be a primary ingredient in any local business marketing mix. If you're unsure what I am talking about, or wonder how it could possibly help you, then you've come to the right place.
What is Local Marketing?
Put simply, local marketing is specifically targeting those in close proximity to the business. Therefore this marketing method aims to attract customers as well as drive repeat business from the local population opposed to the mass market.
Developing an Online Presence
One hugely influential factor in local marketing is online presence. Potential customers need to find you and unless they are walking past your store regularly, they may not have heard of you at all. So how can they find out about you? On the internet, that's where. Here are a few statistics which depict the importance of online presence for local businesses:
BrightLocal's 2014 consumer survey suggested that 57% of consumers (across North America) searched online for local businesses more than 6 times per year.
The same study outlined the power of online reviews. So much so, that 88% of surveyed participants claimed that they read online reviews in order to make a judgement on the quality of a local business.
71% of consumers research local businesses online before making a visit. However, transparency is crucial as 73% of consumers claimed that they lose trust in brands as a result of inaccurate listings.
A recent study claimed that 50% of mobile searches are conducted with the intention of finding a local business. Within these searches, 61% resulted in a purchase.
Within a study conducted by Google, 4 in 5 consumers use search engines as a means of finding local information. Within a day of conducting these searches, 50% of consumers who used a smart phone, and 34% of those using a computer or tablet visited a local store.
Develop your website, build a social media following. These may take time to establish to a high standard, however not having them at all could lose you numerous potential business opportunities.
Engaging the Community
In order to raise awareness within the local community, businesses can use a number of local marketing techniques. These involve reaching out to individuals or organisations, investing time and effort (and money here and there) into developing relationships. Here's a few options at your disposal:
Customised direct mail- announce sales , promotions and coupons to local businesses or people (e.g schools, sports teams, senior apartment homes etc.) showing people what you're about, but also how you can benefit them.
Promotion through the local chamber of commerce- introduce your brand to likeminded individuals, whilst developing long term relationships throughout. Whilst attempting to sell seems the obvious way to go, developing your profile and reputation within the local market is the main goal.
Hosting Events- increases visible presence in the community, boosting your reputation in the process.
Sponsor local sports teams or clubs- Provide a service to local groups, all whilst getting your brand out there. This therefore helps both parties whilst further integrating your company into the community.
Purchase local ad space- bus stops and outdoor spaces are prime marketing locations in order to attract attention from multiple pedestrians. Whether it be people commuting to work or school, or simply those going for a stroll at the weekend, attention can be gained from those in all walks of life.
Participating in community fairs and social gatherings- emphasise the character behind your products by marketing yourself as an individual as well as showing the community how your business can benefit them. Fairs are a great opportunity to make sales as well as expand your audience in the process.
Ultimately, local marketing is about knowing and interacting with neighbours, whether it be online or face to face. Managing both is crucial within marketing, however for small, local, businesses, an online presence is only one step of the way. Getting to know your customers and vice versa may take gruelling hours and huge amounts of effort, however these relationships are pivotal in order for your company to develop, and ultimately succeed.