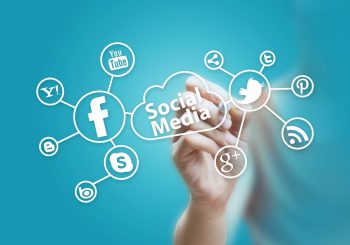 How A Passive Approach to Social Media Marketing Can Benefit Your Business
Businesses use social media marketing in a number of ways, from posting competitions, to attracting attention to their latest blog post. Whether it be sharing created content, or engaging with communities, these common methods are often successful at attracting customers and reinforcing brand identity. However, social media offers businesses so much more than this. One approach which is often overlooked is passive social media marketing. This approach views social media as an information source, providing insight into a vast pool of knowledge that allows businesses to approach marketing differently. As a result, social media can act as an alternative to costly market research methods (such as surveys etc), allowing information to be obtained in a dynamic and ever-changing, social environment. Here are just a few social media insights that are available to you and your business.
Customer reactions
How customers react to your content could answer a number of questions. Reactions can be used to assess the quality of your content as well as which types of content get the most interaction. This information can be collected over time in order to outline trends that can be used to mould future strategies and content. Positive reactions can be built upon, whilst a lack of engagement or negative reaction requires change and strategic amendments.
Target audience-demographics
Who is responding to your posts and interacting with your content? Are these your target audience? By assessing reactions you can outline who these people are, why they're interested in your businesses and act accordingly. Free monitoring tools (such as as Google Analytics and Social Mention) can also be used to gather information. If you're not attracting the right demographic , a change in strategy may be needed. Alternatively, you can learn more about your current customers in order to provide further benefit in the future; what they like, who they are and ultimately how to maintain a good relationship with them.
This information can also be used to branch out from your target audience. By segmenting your audience, and creating profiles for them, you can find other potential customers. Things such as where they work, their hobbies, age ranges, how they use social media etc could be useful in order to uncover some less obvious audiences to target. By connecting with those who are connected to your target audience, new customers could be created.
Competitors
Regardless of your industry, competition on social media is inevitable. However, despite obvious drawbacks, your competitor's behaviour can be used to your advantage. By tracking your top competitors' activity, you can analyse the types of content they are using, the levels of success each strategy is providing , as well as how their followers are responding. This can be used as a benchmark for your future strategies; learn from their mistakes, or mimic their successful strategies. You could attract some of your competitor's followers due to appealing to them, or learn new ways to benefit your current customers. Ultimately, there are lessons to be learned here.
Experimentation
Experimentation is crucial in order to improve your marketing strategy and ultimately progress as a brand. Data accumulated over time can be used to plan your next move. By making note of what works and what doesn't, you can learn from your mistakes and improve the quality of your content. Are your posts meeting your expectations? By setting hypotheses and measuring your posts in relation to these, you can test different types of content and different approaches. After all, if you don't try different methods, how will you ever know if they work or not?
Let's not forget that content creation is still crucial for social media marketing as, without content ,there's no customer reaction to be analysed. However great content isn't enough to succeed on social media, it's important to go beyond your content. Understand it's impact, what works, what doesn't and learn from it. This is a gradual process, but ultimately a worthwhile and beneficial one!