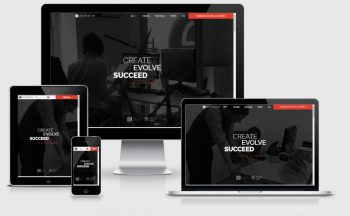 SEO for Mobile Devices – Essential Elements to Success
Nowadays, a substantial number of customers browse the web and search on multiple devices every day. According to a Google research from October 2016, 80 % of web users used smartphones the most. This is a clear change in the rules of 'doing business online' and we, as web creators, marketers or business owners, need to focus on mobile devices.
One crucial way to be successful in this 'new normal' is to concentrate your efforts into SEO optimization for mobile. Here are some rules to have a successful smartphone-friendly website.
*FLEXIBLE DESIGN
Desktop for mobile phones should be much easier to control, as the size of screen gets smaller, letters should be bigger, as well the size of pictures. There should be no horizontal scrolling and when it comes to vertical scrolling, it's advice to separate the page into easy to recognize panels. Let the complicated JavaScript/CSS go, and simplify it. No one uses Flash anymore, be familiar with HTML5.
*ONE-URL
As Google advices, it's not anymore recommended to use different URL for mobile devices as "m.example.com". It's preferred to have the same URL for all devices. One of the reasons why is so it's easier to share posts for other (social) media.
*REDIRECT
Be sure to direct people from Search Engine pages to a specific landing page, with content relevant to the search they made and the ad they saw. This is very important in SEO and it's just as valid for Mobile. Often, the homepage does not have enough relevant information, related to the search, thus the need for landing pages with specific information.
*CONTENT
Interesting and relevant content is key. This is what drives traffic to your website and potential customers to your business. Less is sometimes more, as long as you keep it relevant. Many ads or pop-up ads could annoy visitors and drive them away without any conversion. It's also important to figure out if the visitor is looking for the same information on your regular website as on the mobile version of this site. If not, is necessary to address this change.
*LOCALIZATION
One of the clear advantage of mobile technologies is that you can go online on the go and check for needed information, which in many cases, is looking for a place, store, etc. Make it easy for them to find you. Have an easy to find contact information and a link to a Google map. Also, it's very important to optimize mobile content for local search, including your address, phone, and city to site's metadata.
HINT: http://ami.responsivedesign.is This page shows you how your web page looks in a different devices. Evocreative has a responsive design – and what about you?